Posted on
By Lux Boutique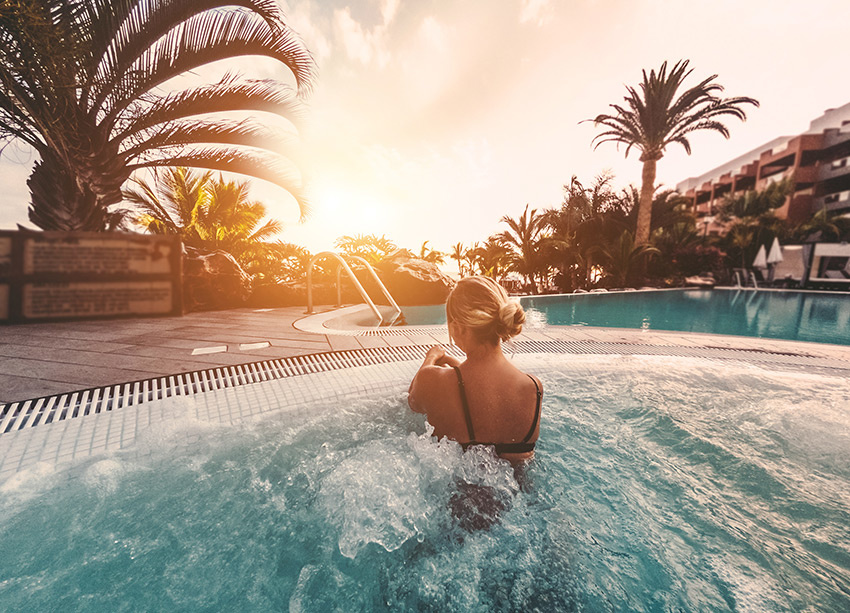 In many parts of the country, celebrating the return of the spring season is all about finally putting those cold days of winter behind you. In Florida, however, it's all about celebrating style. Below are some wonderful examples of clothing items that every woman should have in her wardrobe to stay cool and trendy this spring. 
A Basic Sleeveless Tee or Tank
Florida's fashion is all about bright colors and bold patterns, but sometimes you might want to dress down and be casual without giving up your sense of style. One of the best ways to do this is by adding a basic sleeveless tee or tank to your wardrobe in a few different neutral colors. It looks great by itself when paired with your favorite comfortable jeans or shorts, but you can also layer it and create several amazing and trendy styles. A great choice is the Another Love Cleo ribbed tank in white, but there are plenty of options out there. 
A Cute Tote Bag


Tote bags are common sights in Florida, and many women carry these when they go out for an afternoon on the beach or a shopping trip. Why settle for a plain tote bag when there are so many colorful and trendy options from which to choose? Some favorites include the Haute Shore Greyson Love tote and wristlet set in white and the Hipchik line of bandana fringe totes with sayings like "Busy Doing Nothing" or even "Happy" printed on the sides. While the former is an excellent business-casual choice, the latter is perfectly casual, which is great for a beach trip or an afternoon with the girls. 
Capris 
Capri pants are both comfortable and stylish, so it comes as no real surprise that they are a springtime staple all across the state of Florida. You can choose from plain white capris with small button details or loose-fitting culottes that are great for lounging at home or going out to lunch. They pair especially well with your favorite pair of sandals or flip-flops, and they can be dressed up or down depending on the top and accessories you choose. 
Metallic Flip-Flops 
Flip-flops are a Florida must-have, and they come in numerous styles, colors, and patterns to suit everyone's preferences. While you can certainly purchase the colors and styles you love, it's always a good idea to keep a pair (or two!) of metallic flip-flops in your closet for semi-casual outings. Flip-flops are known for their casual style, but when they're metallic, they automatically seem a bit more dressed-up. Gold and silver flip flops are the best choices as you can switch them up depending on the bag you carry and the jewelry you wear. 
The wonderful thing about Florida is that fashion can be anything you want it to be. In the springtime, the pieces listed above will serve you and your wardrobe well by providing you with items that you can mix and match to suit your creativity and needs. Capris, tanks, flip-flops, and totes are always great additions, and there are hundreds of variations out there from which you can choose.