Posted on
By Lux Boutique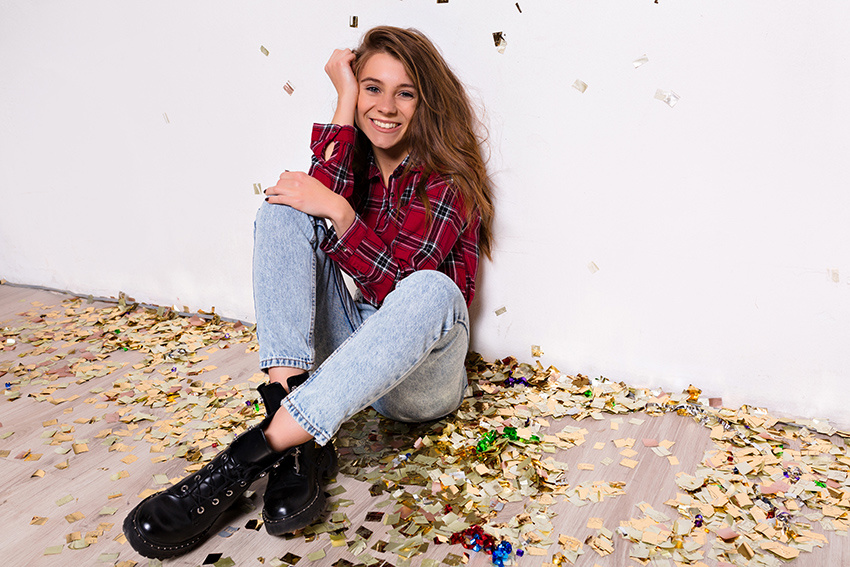 Have you recently done a closet purge and are now unsure of which basic items you'll need to fill in any gaps that may now be present? If so, one of the best things you can do for you unique style is to create a wardrobe that comprises of the basic capsule essentials, while filling in with a few fashion items afterwards, and the list below will help you do just that.
Basic Plain T-shirts
White t-shirts are something that most people don't give much thought to, but they are in fact one of the most versatile items ever to have in everyone's wardrobe because they can be used for weekend wear, worn while running errands or enjoying a day out with friends and even at some places of work that allow casual wear.
If the idea of stark white isn't appealing to you, consider another neutral color such as gray, cream, taupe, black, cream or brown.
Straight-leg Jeans
No wardrobe is considered as being complete without having at least one pair of straight-leg jeans in it. This specific cut of jeans provides somewhat of a sophisticated appearance and it is also easy to pair with other basic closet items. Consider one or two different colors to provide a little variety.
Slim-fit Jeans
If you aren't keen on the idea of straight-leg jeans, your next best option is usually the slim-fit cut. However, having both options on hand will double your options when it comes to mixing and matching clothing items. In cases where you'd like your slim-fit jeans to have a slimming effect, choosing darker colors will usually do the trick in this regard.
Other Trousers
Many individuals will require at least one pair of non-denim trousers that can be worn for evenings out or for attending other more formal functions and events. Several different cuts are available in these as well, allowing you to choose that which best suits your body type.
Recommended colors for trousers are usually also neutral choices such as black, white, gray, beige or taupe.
That Little Black Dress
Virtually every woman knows what a powerful fashion statement the little black dress can make for so many occasions. Although the A-line dress is usually the go-to option for most women because of its ability to suit most figures, there are several different styles available. It's recommended to opt for something with a relatively high neckline and semi-modest length, as this will allow for the most versatility when dressing up.
The Classic Denim Jacket
One of the main advantages of these is that they can be used to dress up or down, depending on the color, fit and style you choose. Nowadays though, shoppers are truly spoiled for choice when it comes to purchasing denim jackets because more colors and cuts are available than ever before.
Although the above-mentioned items are considered as being staples for most closets, always keep in mind that you should only purchase items you know you'll definitely wear afterwards – no matter how cute they may look on the sale rack.