Posted on
By Lux Boutique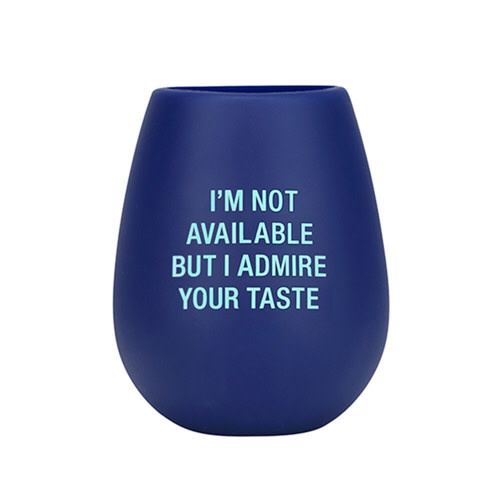 Check out some of the options below to find the perfect and most hilarious gift for any occasion - or for no occasion at all.

With all the uproar in the world today, sometimes it's good to just enjoy a nice, hearty laugh. If you know someone who could use a little cheering up, a funny gift is a great way to brighten their day. Check out some of the options below to find the perfect and most hilarious gift for any occasion - or for no occasion at all. 
Funny Tees
There's nothing quite like donning a funny and lighthearted t-shirt to make the day a little brighter, and Sub Urban Riot provides several from which to choose. A few favorites have sayings like, "Diet Starts Tomorrow" or "I'm Sorry for What I Said Before My Coffee." There are plenty of other options too, including a tee that says, "I Graduated. Now What?" and another that simply says, "I Blame the Internet." These simple crewneck tees come in the basic boyfriend fit and are made from pre-washed tri-blend jersey material. 
Hilarious Coasters
Coasters may not seem like the greatest gift ideas, but this collection from Drinks On Me changes everything. There are dozens of different sayings from which to choose, including, "A true friend reaches for your hand and puts a wine glass in it" as well as "I hate it when I'm singing a song and the artist gets the words wrong." There's truly something here for every sense of humor, and at just $5, it's hard to say no. They're made with resin and come with a cork backing, and they're even made in the USA. 
Silly Socks
Sometimes you need to hide your sense of humor just a bit, and one of the best ways to do that is with a pair of silly socks. While it might sound childish, that's the point of it all - it is childish, but in a very adult sort of way. For example, some of the best-selling Blue Q socks have sayings like, "Certified Pain in the Ass" and "Aunts are the Shit". There's even a pair that says, "Yeah. I'm old. F*ck you."  For something more G-rated, options include "Get a Load of These Whiskers," "Stubborn," and "Kale is on everything these days. Even socks." 
Kitchen Tools & Must-Haves
You've seen socks, tees, and coasters, so it's only logical that butter dishes would be next on the list.  That's right, you can even give the beautiful gift of a hilariously R-rated oven mitt if you so desire. Funny kitchen items are excellent for bachelors or recent grads who are just starting out, but they're also perfect for a best friend who needs a good laugh. Some of the best options include a beautiful and perfectly relatable dish towel that says, "F*ck, I love cheese" and the classic "Oops, I'm drunk" oven mitt. 
There's no shortage of absolutely side-splitting gifts that can brighten someone's day, especially if they find childish humor hysterical. Of course, these gifts aren't just meant to laugh at - they're perfectly functional, too! Stock up on a few today and you'll always have a funny gift at the ready when someone needs a pick-me-up.